Self-Efficacy of Engineering Transfer Students: Links to Faculty Interaction and Other Forms of Capital
Abstract
To address the enduring issues of underrepresentation in engineering education, a small but growing body of research has examined social and cultural explanations for engineering persistence among women, racial/ethnic minorities, and other underrepresented groups, however limited research has explored the unique experiences of engineering transfer students. In this exploratory study, we examine the extent to which relationships with engineering faculty and other forms of engineering-related capital (e.g., aspirational, navigational) are related to engineering self-efficacy among transfer engineering students. The findings of the study may have implications for future research and practice to increase access to engineering education and persistence of transfer students in engineering.
Keywords
Engineering education, Transfer students, Student-faculty interaction, Self-efficacy
Refbacks
There are currently no refbacks.
Abstracting/Indexing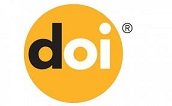 International Journal on Engineering, Science and Technology (IJonEST)-ISSN: 2642-4088
affiliated with
International Society for Technology, Education and Science (ISTES)
This work is licensed under a
Creative Commons Attribution-NonCommercial-ShareAlike 4.0 International License
.
.