Dynamics of Green Building Regulation: A Grounded Theory Study of Industry Practice Change
Abstract
This research project studied the perceptions of climate-focused regulation and business practices to derive a grounded theory about the way change propagates through companies in the building construction industry. Qualitative data was gathered from interviews with real estate executives in two major metropolitan areas. After the multi-pass coding of this data, a casual mapping analysis led to a grounded theory about the way green building regulation impacts the fragmented business ecosystem of real estate development, design, and construction in urban areas. The findings of this research suggest the ways that regulation impacts marketplace demand and motivates professionals to adopt competencies and practices to become more competitive in the market for services.
Keywords
Climate policy, Green building, Business practices, Causal mapping
Refbacks
There are currently no refbacks.
Abstracting/Indexing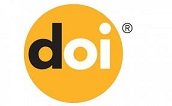 International Journal on Engineering, Science and Technology (IJonEST)-ISSN: 2642-4088
This work is licensed under a
Creative Commons Attribution-NonCommercial-ShareAlike 4.0 International License
.
.